What is Duke Debate?
The Duke University Debating Society is a close-knit group of students bound by a common interest in argumentation and persuasion.  Founded in 1897, it is one of the oldest groups on campus.  We practice once a week (Thursdays at 7:30pm), and offer opportunities to travel and debate nearly every weekend.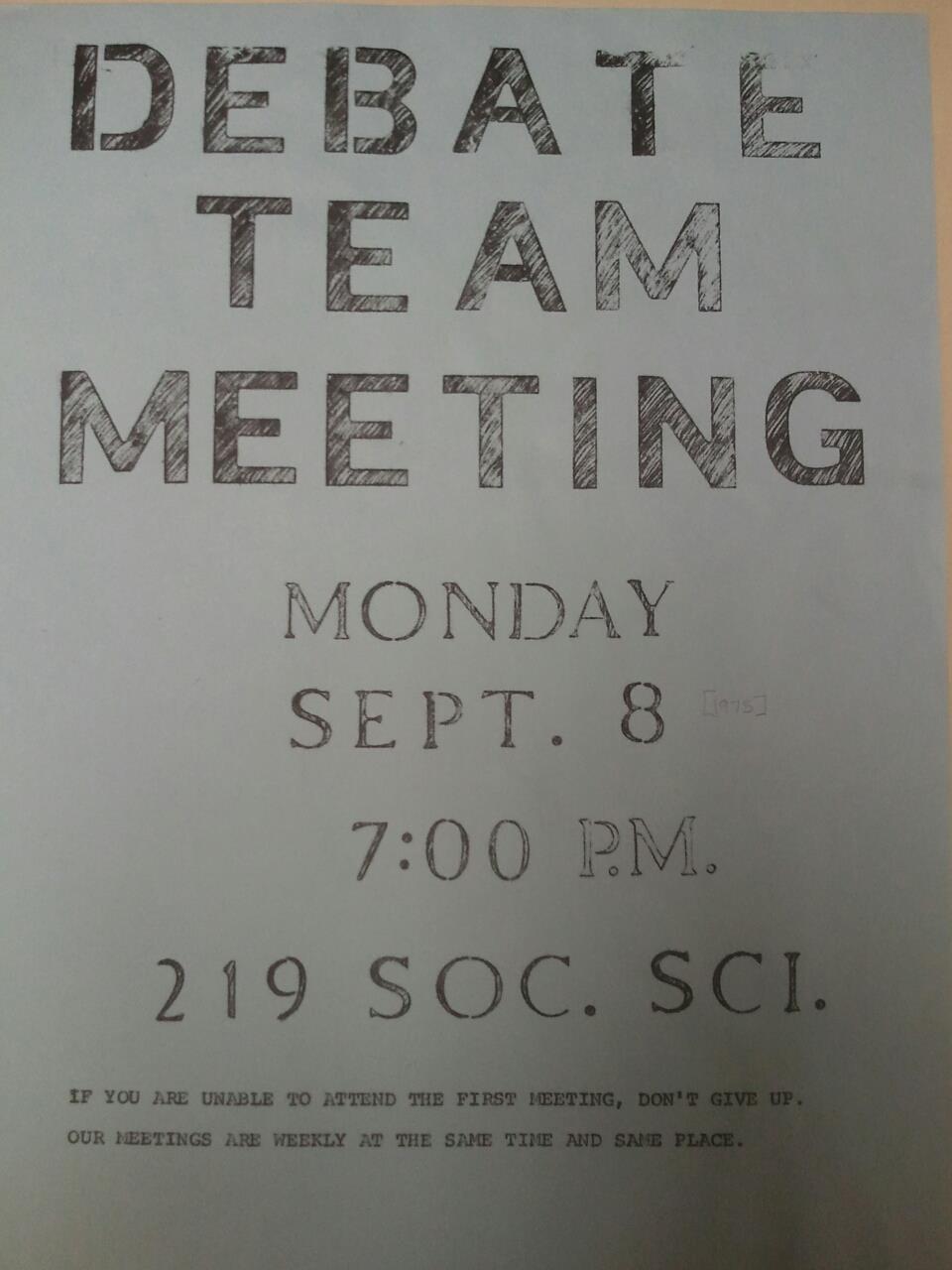 We compete in British Parliamentary debate, a style with two proposition teams and two opposition teams  We regularly travel to tournaments held across the country and world. In previous years we've sent team members to India, Thailand, Greece, Turkey, Botswana, the Philippines, and Germany. This year we will be attending tournaments in the UK, Canada, and the Netherlands, in addition to a number of domestic tournaments.  No prior knowledge or experience is required (indeed, some of our best team members had never debated before college!).
The Duke University Debating Society is not your average extracurricular. Joining the team is joining a lively community of friends with whom you can travel, learn, and grow.